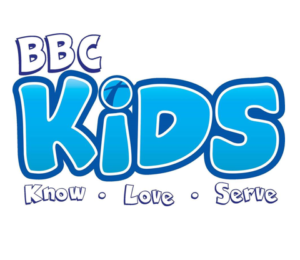 Children are important at Bible Baptist Church! That is why, from birth on, we teach the Bible to children in a kid-friendly environment. It is our mission to partner with parents to have each child come to know, love, and serve God through a relationship with Jesus Christ.
— COVID-19 Children's Ministry
Basics of Life
Sundays @ 6:00 pm

Virtual Vacation Bible School
June 1 – 5, 2020 Posted Online @ 10am
We will be teaching on Creation, The Fall, The Flood, Babel, & Dinosaurs
Vacation Bible School
July 19 – 23 @ 6:00 – 8:30 pm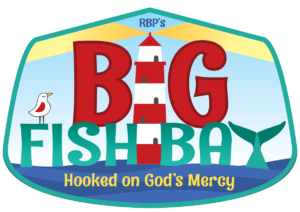 Children's Camp

Sunday School
Sundays @ 9:30am
We offer Sunday School for children 2 years old through 6th grade. They are divided in classes based on age / grade.
Nursery [infant – 2 years] – Room S210
2 & 3's [2yo – 4yo] – Room S230
Pre-K & Kindergarten – Room S240
3rd & 4th grade – Room S245
5th & 6th grade – Room S200
7th – 12th grade meet at our youth building
Building Map
All of our Children's Classes are on the South Side of the building. If you are visiting for the first time, please come early to allow extra time to check in and meet your child's teacher. If your child has any allergies or special needs, please let the teacher know.
The Map will be posted in the near future!
Children's Church
Sundays @ 10:45 am
We offer Children's Church for children 2 years old through 3rd grade. Our teachers work on a rotating basis so they may participate in our services as well as be a part of teaching. We use The Gospel Project as our current curriculum, encompassing a 3-year tract that highlights the continuity of Christ throughout both the Old and New Testament. While all the children study the same lesson, it is modified specifically for each age group.
Nursery [infant – 2 years] – Room S210
2 & 3's [2yo – 4yo] – Room S230
Pre-K & Kindergarten – Room S240
1st – 3rd grade – Room W305
4th grade and up join the adults in the auditorium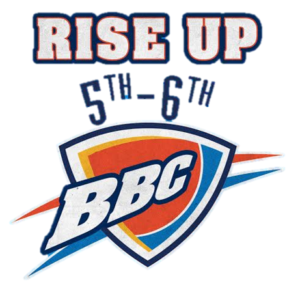 AWANA
Wednesdays @ 6:00 – 7:30 pm (Aug – May)
The acrostic AWANA stands for "Approved Workmen Are Not Ashamed," taken from 2 Timothy 2:15. Our AWANA clubs are a special place for children 2 years old through 4th grade to make new friends, play exciting games, learn Biblical truths, and memorize Scripture.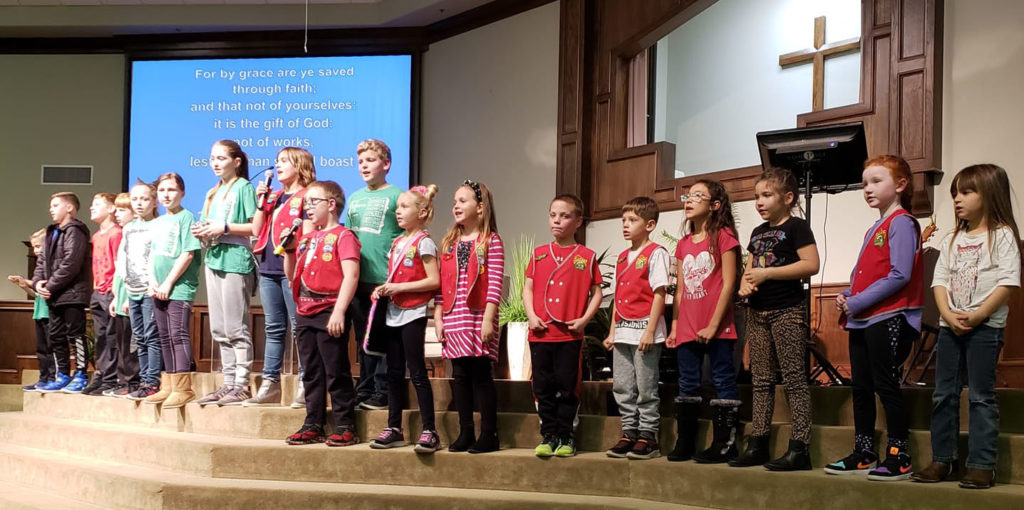 Rise Up
Wednesdays @ 6:00 – 7:30 pm (Aug – May)
Rise Up is a unique group for pre-teens, 5th and 6th grade, to help them transition from AWANA Children's Ministry to Chaos Youth Ministry.
Vacation Bible School 2019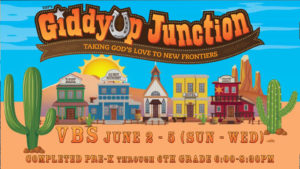 2019 VBS Video
Children's Camp 2019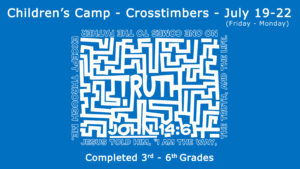 — Our Leaders
Safety
Adults serving in children's ministry must complete a background check.