—

Welcome!
Family. Friends. Those are two words that describe the wonderful relationships we share at Bible Baptist Church. That's why we call our church a family of friends and a friend to the family.
At Bible Baptist Church, we want you to feel at home, to be a part of the family. It all begins with being part of God's forever family, being united by faith in our Lord and Savior, Jesus Christ.
Bible Baptist is a family that cares. We care about babies, children, teens, college students, singles, men and women, young and old, young families and grown families. We care about music, Bible truth, sending the gospel around the world and reaching those in our own neighborhoods. We want to be here for you in moments of triumph and times of trouble – because we are a family that cares.
In Christ, Pastor Stephen Volante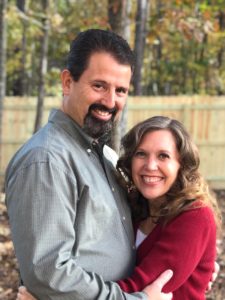 —

Upcoming Events
Church Fellowship

Oct 20 @ 4:00 – 6:00 p.m.
Join us for a night of fellowship. We will have yard games, a hay ride, hot dogs, and marshmallows. Fun for the whole family! The night will conclude with worship and preaching.

Call church for address 224-1569
Missions Conference

Oct 27 @ 10:45am & 6:00pm

Oct 28-30 @ 6:30pm
Did somebody share Christ with you?
W
hat are you doing now for the sake of the world?

226 S. 29th St. Chickasha, OK
Portraits for Directory

Nov 11 – 14 @ 2:00 pm – 9:00 pm
Use the link below to schedule your photo session. Each family will receive one free 8×10 photo and have the option to purchase more.

226 S 29th St. Chickasha, OK 73018
Want to join our online community?
At Bible Baptist we encourage all our church family to stay up to date on all things BBC. We do this through our Church Community Builder or CCB. Get your account to our Bible Baptist Chickasha CCB started here.